Antakshari – A Musical Game Evening.
November 30, 2022 @ 5:30 pm

-

6:30 pm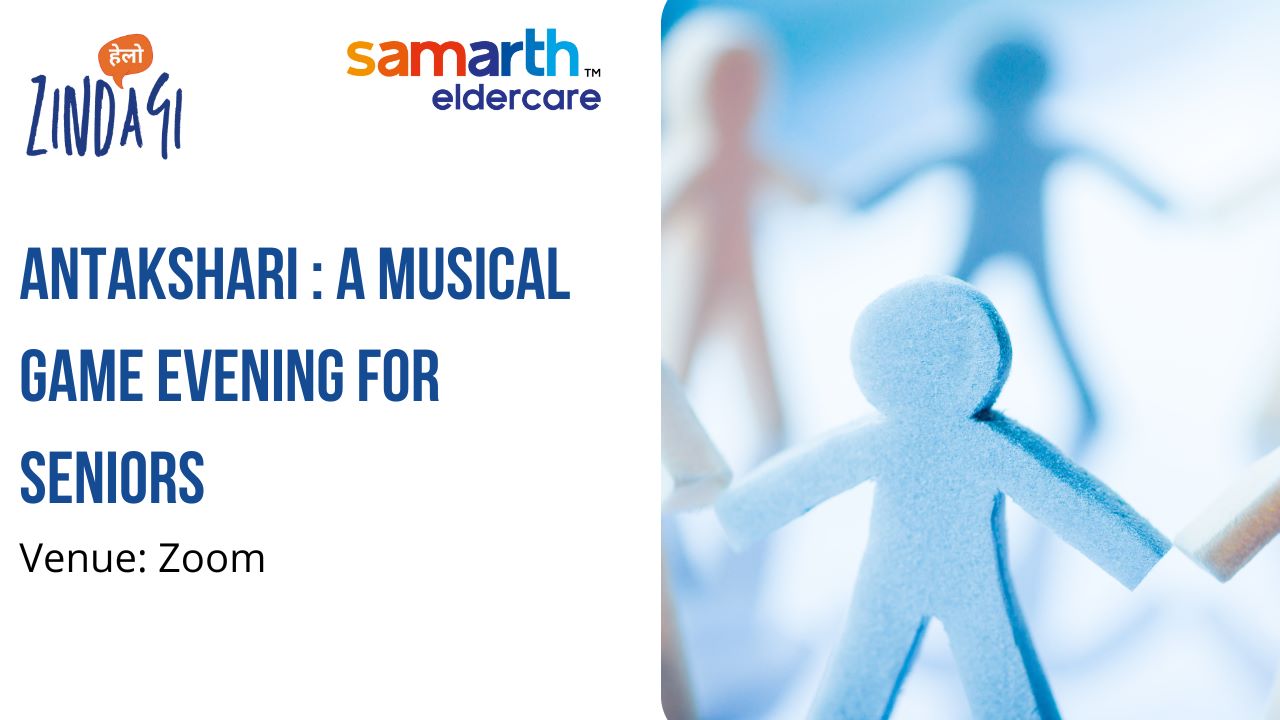 Date: 30th November, Wednesday
Time: 5:30 PM
To join click on https://bit.ly/Samarth-Webinar
On behalf of Mr.Yashpal Mehta, Chairman, Samarth Community Council, Samarth invites you to a very enjoyable session of Antakshari – A Musical Game Evening.
बैठे बैठे क्या करे? करना है कुछ काम, शुरू करो अंताक्षरी, लेके प्रभु का नाम!
This must sound familiar to all as it was the line we used to say before starting the game of Antakshari. This game is always a feeling close to our hearts as we played this with our friends and family in all stages of our life. So, we at Samarth invite you to come and join this Wednesday session to play this beautiful game with your fellow seniors and make this session a memory to be remembered always. And this session is also special for one more thing as after 4 weeks our host Mr. Yashpal Mehta is back and will be conducting this session and playing this soulful game with you.
Please come and join this special musical session in which you can participate in Antakshari and can share your knowledge of songs of your as well as new times, making the session more enjoyable and delightful by your presence.