"Emotional Healing: Understanding and Overcoming Suppressed Emotions."
January 11 @ 5:30 pm

-

6:30 pm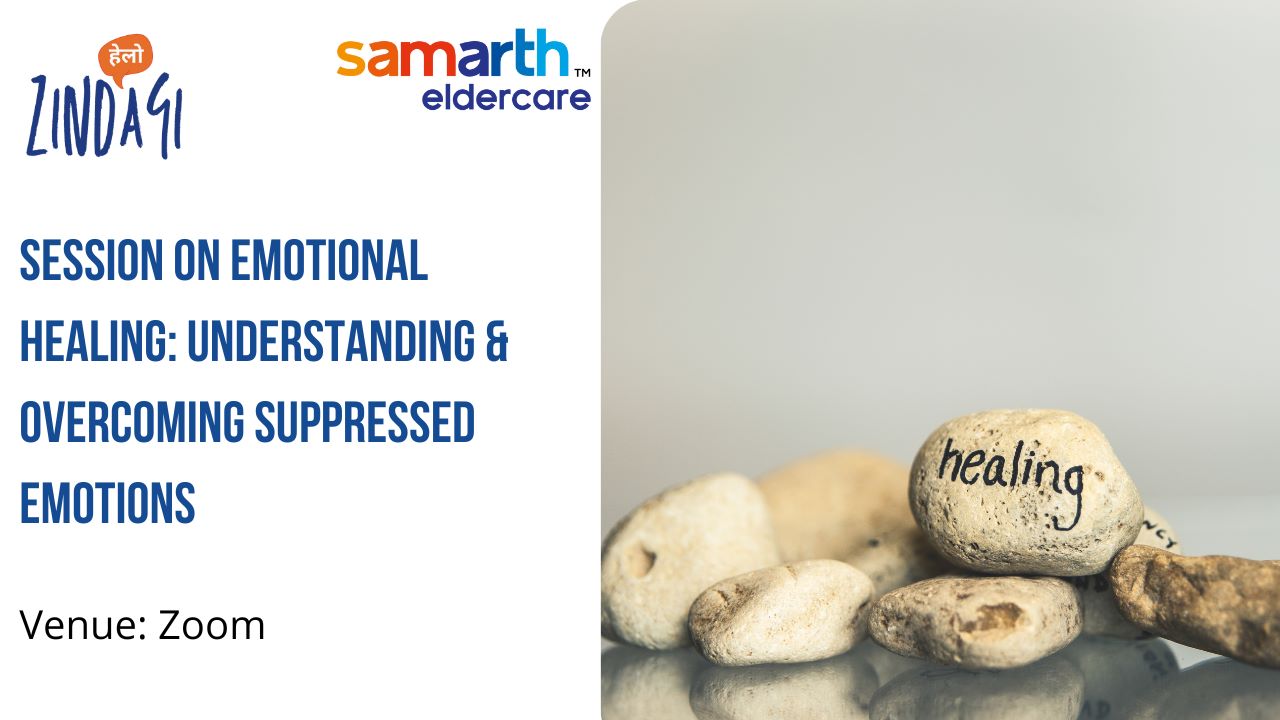 Date: 11th January, Wednesday
Time: 5:30 PM
To join click on https://bit.ly/Samarth-Webinar
Dear valued Samarth Members,
On behalf of Mr. Yashpal Mehta, Chairman of Samarth Community Council, Samarth invites you to join a highly informative session on "Emotional Healing: Understanding and Overcoming Suppressed Emotions."
During this session, we will delve into the ways in which our suppressed emotions can affect our lives and explore practical ways to overcome them and achieve emotional healing. Our keynote speaker for this event is Indu Dutta, a Spiritual Counselor and Founder of Beyond Boundaries "Caring Hands, Healing Hearts". You can change your way of thinking by practicing inspirational books like The Secret, The Magic, The Power of Your Subconscious Mind. Indu also take personal counselling sessions, where in a very easy way she guides you to solve your problems on your own.
Don't miss out on this opportunity to gain valuable insights and tools for emotional healing. Please come and join the webinar today at 5:30 PM.