Special Session – Homeopathic Remedies for Seniors
April 2 @ 5:30 pm

-

6:30 pm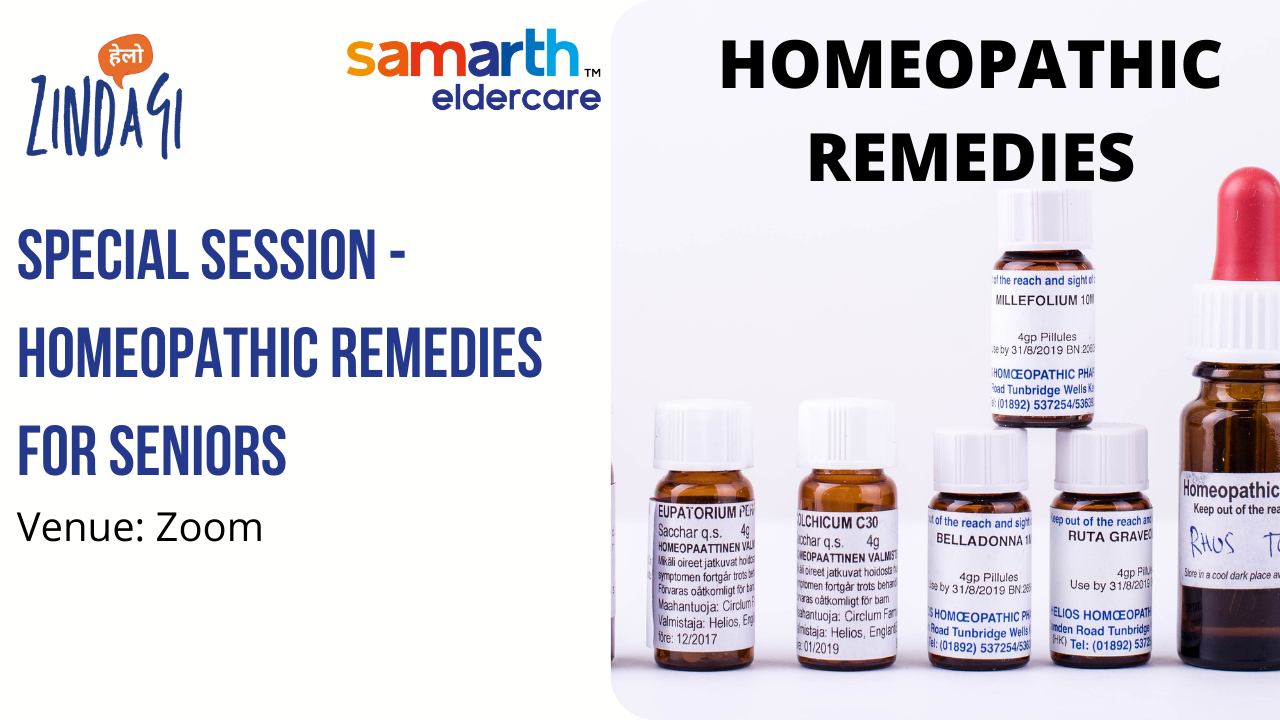 Date: 2nd April, Saturday
Time: 5:30pm
To join click on https://bit.ly/Samarth-Webinar
Samarth invites you to attend a special session with renowned doctor K.Kishore, on homeopathic remedies for seniors.
Dr.Kishore(BHMS), is a renowned homeopathy doctor, with 40 years of clinical experience. He is a member of the National Executive Board, Indian Institute for History of Homeopathy and is also a Medical Officer, L.I.C. of India(Bokaro). This session is being conducted by Mr.Rajiv Dubey. He played a key role in setting up the National Helpline for Senior Citizens (Elderline 14567) in three states, and also helped in setting up the Multi Activity Centre for Elderly (MACE) in Bokaro.
Not every medical condition requires allopathic intervention, find out from Dr.Kishore how homeopathy can be used to manage different medical conditions of seniors! Come with your questions ready, do not miss this!