Treating Arthritis and Diabetes in Seniors – A 3D Approach!
July 13, 2022 @ 5:30 pm

-

6:30 pm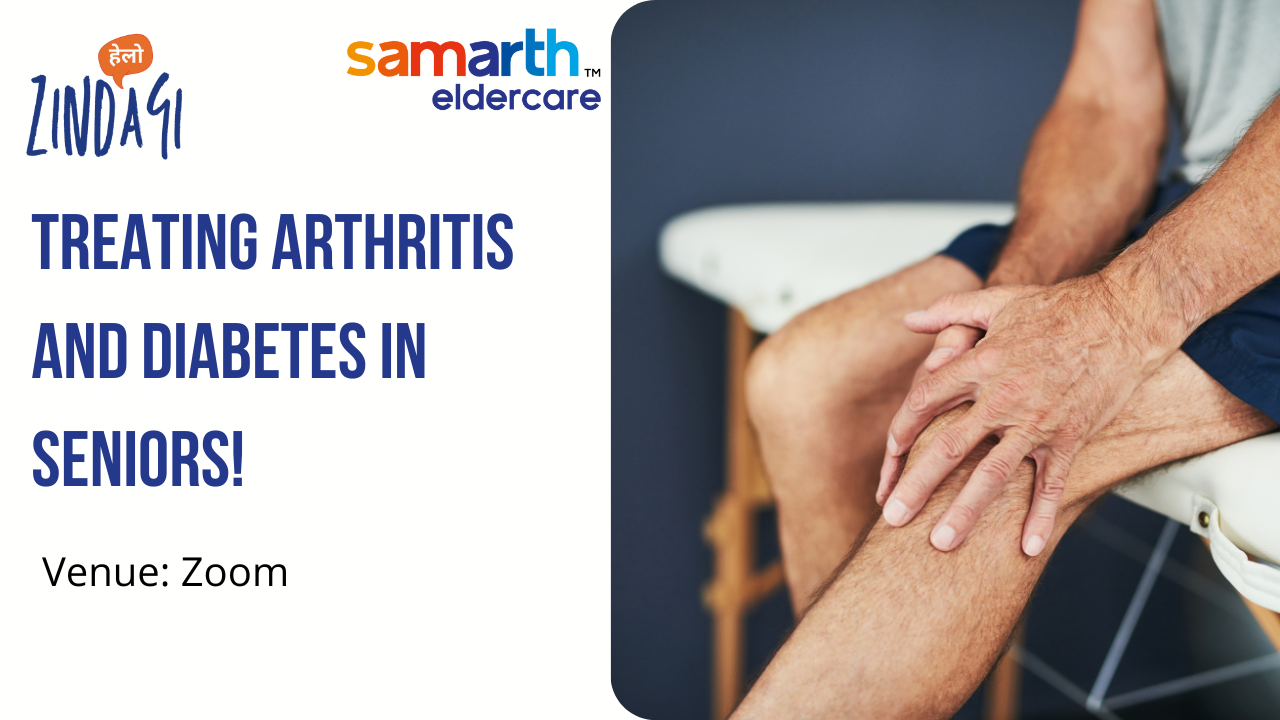 Date: 13th July, Wednesday
Time: 5:30PM
To join click on https://bit.ly/Samarth-Webinar
On behalf of Mr.Yashpal Mehta, Chairman, Samarth Community Council, Samarth invites you to a expert led session on Treating Arthritis and Type 2 Diabetes – A 3 Dimensional Approach
This session will be conducted by Dr. Bhavani Swaminathan, who is a nutritionist and holistic wellness coach. Having done MSc & MPhil in Food & Nutrition, PhD in Psychoneurobics, Dr. Swaminathan specializes in geriatric and cardiac nutrition. She has conducted award winning research on reversal of type 2 diabetes through food, lifestyle modification and chakra healing meditation. She is also a Rajyoga teacher and has collaborated with Brahmakumaris Ishwari Vishwavidhalaya & Viraj Foundation.
Currently she is working on exploring the effects of spiritual counselling for the improving quality of life of cancer patients. Dr. Swaminathan strongly believes that health is an investment, she completely follows Ayurveda diet i.e. Satwik diet.
Don't miss this special session in which Dr.Swaminathan will share tips on how to treat arthritis and diabetes through proper nutrition and holistic wellness.