Every week we at Samarth Community, conduct a short survey with seniors. Topics of the survey range from financial matters, to health and well-being. Based on the responses we get, we derive insights and share them with our community. If you also want to be part of this process, sign up here.
Last week we asked about seniors about past memories revolving around films and music, and these are the responses we got:
A significant majority of seniors(74%) revealed that they prefer to watch a movie with a group of people, rather than alone. There has been some interesting research going on about the benefits of 'cinema therapy'. According to the American Mental Health Foundation, many factors make film therapy an effective psychological tool. For seniors, movies are an effective way to spark emotional responses, improve mood states, and inspire them to act on more positive thoughts. A funny or uplifting movie can help in reducing stress, combat depression and help in reducing physical pain.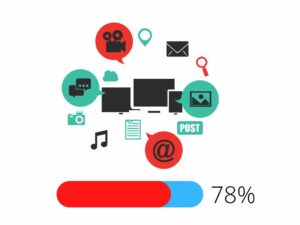 Samarth membership gives you access to discounts, programs and services.
Join Now >
The Internet and social media is the most popular choice of seniors for entertainment purposes, as 78% respondents voted it as the most common choice, edging out TV(66%). Radio unsurprisingly is not heavily used by our seniors, as only 17% reported to be doing so. 
The Don reigns supreme! The most popular actor among our seniors is the evregreen Amitabh Bachchan. Big B was the first choice of 52% seniors, and he was closely followed by Rajesh Khanna and Dev Anand(45%). Among actresses, Waheeda Rahman, Sharmila Tagore and Rekha
Lata Mangeshkar and Md.Rafi, the two legends of Indian music are unsurprisingly the two most popular choices of our seniors as well, with both garnering more than 70% votes! Mukesh and Kishore Kumar, two other stalwarts of Indian playback also received over 50% of votes among our seniors, making them the top four choices of the community!
We asked seniors if they could go back to any stage of their life, what would it be and why, and these are some of the insights/responses we got:
I would like to go back to my school because I feel that I did not do justice then for my studies.
My Early twenties. This was the stage when i was getting clarity about my being, things around me, my city, my country, the world. This was the time, I grew in confidence everyday in my ability to handle day to day life, men, matter, and materials with absolute calm and success. Perhaps, this was the stage that shaped my future and what and how I am today.
Teenager; the friendships, carefree days & the process of discovering oneself more made it memorable
We asked seniors if there was one movie they watched when they were younger, which left a lasting impression on them, and these are some of the responses we got:
Yes, not one but quite a few. Pyaasa, Insaniyat, Paigham, Naya Daur, Awara, Mughal-e-Azam, Aan, Kohinoor, Kora Kagaz, later Saudagar and Shakti.All these movies seem to have a common thread of truth, humanity, moral values and virtues.  
The movie Madhumati, over a period of time I still like to recollect and enjoy the scenes and the melodious songs composed by Salil Choudhury.
Aprajito, Ankur, Anand, Pratidwandi, Kalyug, Musafir, Dr. Zhivago, Bridge on the river Kwai, 36 Chawrangi lane, Japanese wife, Roman Holiday.. They all touched my sensibilities of my hidden personality.
Mera naam joker. It made me think life is beautiful.