Last week we asked about seniors about how they manage their health during the monsoon season, and these are some of the insights we gathered from their responses:
Heavy rain usually plays spoilsport to a lot of planned activities. For seniors, the most affected activity during the monsoon, as reported by 60% of respondents, is their morning and evening walks. While it is important to get the necessary dose of physical exercise each day, senior citizens must be mindful of wearing the correct footwear (with good grip)while venturing out in wet conditions.
A lot of people in India do not consume curd during the saawan month, and even in Ayurvedic texts it has been mentioned to avoid consuming curd during this season. We posed the same question to our community, and got to know that a whopping 57% seniors consume curd daily, while only 8% give it a miss during the monsoon!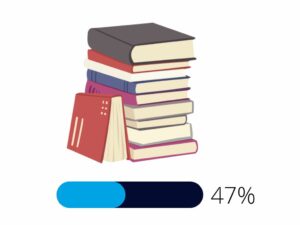 Samarth membership gives you access to discounts, programs and services.
Join Now >
We asked seniors about their most preferred activity to do indoors while it poured outside, and 47% said that they enjoy reading books the most. 14% respondents stated that they enjoy solving puzzles and crosswords, and that seems to be a popular activity to do worldwide, especially when it rains. Games and puzzles like sudokus and Wordle not only help in passing time but provide good stimulation the brain as well.
The monsoon season often brings with it a greater risk of catching infections or having other health issues. We asked seniors if they have  observed any recurring patterns related to catching certain infections, and the most common answer that we got was regarding joint pains. 42% respondents stated that they get more joint pains during the monsoon. Dr Ashwani Maichand, an orthopaedic surgeon from Delhi revealed that due to high humidity levels during the monsoon, it can thicken the blood, raise blood pressure in the blood vessels, and make one's body work harder in order to pump blood, therefore causing joint pains.
Nutritionists often say that people should avoid eating raw vegetables during the monsoon, and 72% of seniors in our community abide by that, as they don't consume raw vegetables, or have it very rarely. It is also advisable to not eat leafy greens during the monsoon, as despite being loaded with vital nutrients,  the humidity and dampness invites germs which could make one sick.
We asked our community what they do to enjoy themselves and make the most of the a rainy day, and here are a few of the responses that we got:
My grandchildren, they keep me engaged.
Gapshap with wife; play rummy with my husband
Read, watch TV, browse internet or just take a nap
Watch the rains, In my surrounding area, lots of peacocks, various birds keep me amused.
We asked seniors what is one thing that helped them keep infections at bay during monsoons, and these are some of the responses we got:
Cup of black tea/coffee. Consumption of luke-warm water boiled in mulhati as drinking water round the clock.
I take neem leave with green turmeric & black pepper
Remain active and don't consume salad, curd and other cold items outside
Have a concoction of honey lemon turmeric and ginger powder as soon as you get up in the morning.