Every week we at Samarth Community, conduct a short survey with seniors. Topics of the survey range from financial matters, to health and well-being. Based on the responses we get, we derive insights and share them with our community. If you also want to be part of this process, sign up here.
Last week we asked about seniors about how they manage heartburn and related digestive conditions, and these are some of the insights we gathered from their responses:
We asked seniors about how often they experience acid reflux, and we got a varied response. 28% seniors said they very rarely experience it, while 32% stated that they experience it daily, or every other day.
Although studies have shown that the problem of heartburn is much more common in the Western world than in other parts of the world, elderly people irrespective of nationality become more prone to suffering from the same. Elderly people are more prone to being affected by heartburn due to aging muscles, increase in weight and side effects of other medications that they may be on.
Samarth membership gives you access to discounts, programs and services.
Join Now >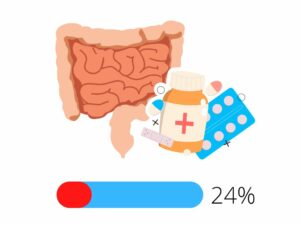 24% of respondents said that they take medication for acid reflux/other digestive either daily, or every other day. 22% of seniors reported that they only take medication for digestive issues when a problem arises. This number is in contrast to the 6% of seniors who stated that they take medication for their digestive health irrespective of suffering from a problem in particular.
Studies have shown that stomach problems is one of the three most common ailments in which people tend to self medicate, as most mild cases can be resolved in this way. This holds true in our community as well as up to 43% of seniors in our community have stated that they self medicate for treating acid reflux and other similar stomach issues. In fact, as our readers have mentioned, taking an acid reducing medicine like Pan40 is quite common, however it goes without saying that is highly advisable to consult  your physician before taking any medication.
About 2 out of every 3 seniors are making a conscious effort to remain physically active to combat digestive issues. Exercise is also an excellent reliever of stress that can be a key trigger of digestive problems. A similar number, unsurprisingly, are also trying to avoid food that is too fatty or spicy, as that is known to create stomach problems. 50% of seniors have also reported that they have started eating smaller and more frequent meals, which is another excellent way to boost digestive health.
We asked seniors what is that one thing that worked for them in managing acid reflux and other digestive issues, and these are some of the responses we got:
I have not faced these problems. Acidity problems are related to lifestyle, plus wrong food habits. Taking early light dinner and a 30 minutes walk before sleeping is advisable. Avoiding all packed juices, cold drinks, namkeens and limiting 2/3 cups of coffee or tea. A very important habit is to sip warm water like one sips hot beverages, gulping water is not advisable. Also, sipping water one hour before and one hour after meals, would do wonders
Always try to consume alkaline foods which controls acid formation in body and keep body PH value neutral or nearby neutral.
Soon after getting up in the morning, drink at least 2 glasses Water (warm in winter). Avoid taking bed-tea. Have sumptuous breakfast, light lunch and light dinner. Take dinner by 19:00 hrs.
Rennie tablet, ajawain and eno, Taking Amritha Bindu ayurvedic medicine.