Every week we at Samarth Community, conduct a short survey with seniors. Topics of the survey range from financial matters, to health and well-being. Based on the responses we get, we derive insights and share them with our community. If you also want to be part of this process, sign up here.
This week we asked seniors about their oral health and what they do to manage it, and listed below are some insights that we received from them:
A significant number of seniors (60%) said that their oral health is in good condition.
Half of our respondents reported that they only visit the dentist when they need to, while 38% of seniors make an effort to visit the dentist at least once a year. It is generally considered good practice to visit the dentist once every six months.
Samarth membership gives you access to discounts, programs and services.
Join Now >
About 1 in 6 seniors who took our survey reported that they suffer from gum disease. Interestingly, about 2 in 3(68%) seniors in the USA said they suffer from the same (source: CDC). Seniors in our community seem to be taking better care of their gums!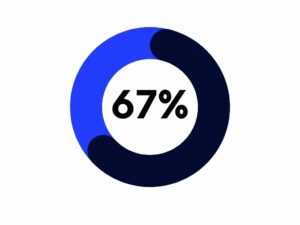 More than two-third of our seniors (67%) said that they do not have any type of dentures fixed. A very small number of seniors (6%) reported that they wear full dentures, which is incidentally lower than the number of elderly reported to be wearing full dentures (16%) in India, according to a WHO survey.
The foremost reason that seniors cited for not visiting the dentist enough, is due to the high treatment costs involved. Another common reason why people tend to avoid dentists is due to fear of the pain involved in treatment, but that doesn't seem to be a popular reason among seniors in our community, as less than 15% agreed with that statement.
It is very common for people's confidence to be affected by the condition of their teeth, due to which they try and avoid smiling, laughing. But we are happy to see that no such problem exists with our seniors, as over 95% of them said that their confidence is not affected by the state of their oral health, and they smile and laugh to the fullest!
We asked seniors what was the one thing that helped them in maintaining their oral health, and these are some of the responses we received:
Use Ayurvedic practice like kevala on a daily basis
Application of tumeric, Himalayan salt and sarson oil paste regularly at night. I would recommend oil pulling with seasame or coconut oil every morning.
Flossing before retiring for the night and brushing and gum massage with finger. Drinking two glass of warm water helps in sending good amount of alkaline saliva into the gut system which is very healthy to control acidity
Gargling once a week with Alum water helps in strengthening the tooth. Massaging gums with index finger strengthens the Gums. Use of natural toothpaste is good for cleaning.
Our continuous effort towards making everything accessible to our seniors on one single platform is incomplete without your valuable support and insightful opinions. Your time and views can help us serve you better. We are highly grateful for your contribution and look forward to more and more of such insights. Stay Happy and Stay Safe!