Last week we asked about seniors about how their use of technology in daily activities, and these are some of the insights we gathered from their responses:
Up to 51% of seniors have stated that they face some kind of difficulty while performing certain activities because of old age or health related conditions. Assistive technology can help seniors combat such problems and enables them to live healthy, satisfying and independent lives.
1 in 4 respondents said that for them, mobility issues cause them the most difficulty in performing day to day activities. Many seniors use mobility device such as canes, walkers to help move around, and the number of elderly people who use such devices is rising globally. According to the National Health and Aging Trends, a study conducted in the USA, the percentage of older adults reporting mobility device use is on an upward trend, as the numbers are higher compared to past surveys.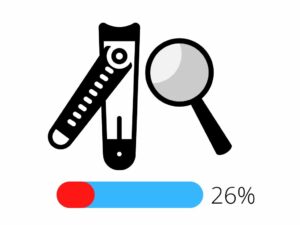 Samarth membership gives you access to discounts, programs and services.
Join Now >
About 1 in 3 respondents said that they were not aware of the existence of magnifying nail clippers, while 26% of them further expressed an interest to use it! As the name suggests, the magnifying lens helps you see your nail clearly while cutting them, thus ensuring that your eyes aren't strained too much.
Raised toilet seats, grab bars and security systems are the three most common pieces of assistive tech. that is already being used by seniors in our community. Medicine dispensers are also another personal care item which is being used by a small number of respondents.
The three most common areas where technological assistance would be useful, as identified by our respondents, are: (1) To help remember things (2) To help climb stairs and (3) To provide meaningful entertainment.
When asked about hurdles or possible reasons for not adopting assistive technological gadgets, the most common reason was the lack of proper awareness about them, as was reported by 52% of respondents.
We asked seniors what is that one piece of assistive technology that has made it extremely easy and convenient for them to perform day-to-day activities, and these are some of the responses we got:
Gel filled seat to support lower lumbar. Slip free bathroom mats.
Shoe tongue to wear my shoes every morning when I go for my walk.
1. Specs / Progressive & Photochromatic Eye Glasses with Anti-glare & Infra red protection for ease in reading to enhance eye protection. 2.  Stair Railings to assist in easy climbing & to protect from falling and 3. Lift / Elevator for ease in going from ground floor to 1st / 2nd floor of our (independent) house
My mobile alarm system. I use it to remind me of any good programme on the tv or other important functions in our locality, for medical schedules, the benefits are endless