Every week we at Samarth Community, conduct a short survey with seniors. Topics of the survey range from financial matters, to health and well-being. Based on the responses we get, we derive insights and share them with our community. If you also want to be part of this process, sign up here.
This past week, we asked seniors about the type of recreational activities they like to, or would like to engage in, and given below are some of the insights we have gathered from the responses:
A whopping 90% of seniors were of the view that light sports, exercises or walking was their preferred way of keeping engaged via a recreational activity. Interestingly, according to a study conducted in the USA by the National Health and Aging Trends Study, older adults' favourite activities are resoundingly 'active' in nature!
Another favourite pastime for seniors in our community is reading newspaper/books, as close to 93% like to engage in it. This is not surprising as studies have shown that older adults are usually the most avid readers! According to a study based in the USA, 65+ year-olds spend over 40 minutes reading each day, and 75+-year-olds are the most enthusiastic readers, spending almost an hour reading each day!
Samarth membership gives you access to discounts, programs and services.
Join Now >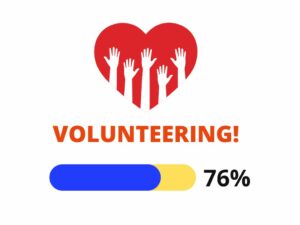 About 3 in 4 seniors(76%) revealed that they would like to do more volunteer work after retirement, whether it be in schools, colleges or in their local communities. Volunteering has its social, mental, and physical benefits for people of all ages. But these benefits truly reveal themselves for elderly folks, who often have more times on their hands. Interestingly enough, multiple research suggests that those who volunteer tend to live longer as well!
One of the biggest hurdles in pursuing certain recreational activities as voted by respondents, is that there is often a lack of company. While nothing beats having good company on walks or while engaging in a hobby, but try not to let it stop you from pursuing said activity itself, especially if it is a physical activity like walking. Get your headphones on, wear proper gear and enjoy your favourite music while you walk!
We asked seniors about their favourite way to keep themselves engaged and why fellow seniors should try to partake in some sort of recreational activity, and these are some of the responses that we received:
Recreational activities help you in mingling with people having similar interests and the social interaction will keep you mentally and physically fit.
Be physically active; mingling With relatives and friends Engage in quizzing/puzzle solving
Walking with others, even going to a garden, and meeting regulars there, and have conversations there
Go for walks, be member of WhatsApp gp,,go for all the functions arranged in your society or neighbour, fund for the functions or any activity, take support of your friends if some physical problem.