India, with its diverse landscapes, cultures, and traditions, has always been a treasure for travellers. Samarth Tours, dedicated to crafting memorable journeys, has designed trips specially tailored for senior citizens who wish to savour the beauty and serenity of this incredible country. These trips can be customised to cater to your pace, needs, and preferences. Let's embark on a virtual journey to discover the charm and allure of Samarth Tours' meticulously planned adventures in Coonoor, Kochi, and Trivandrum.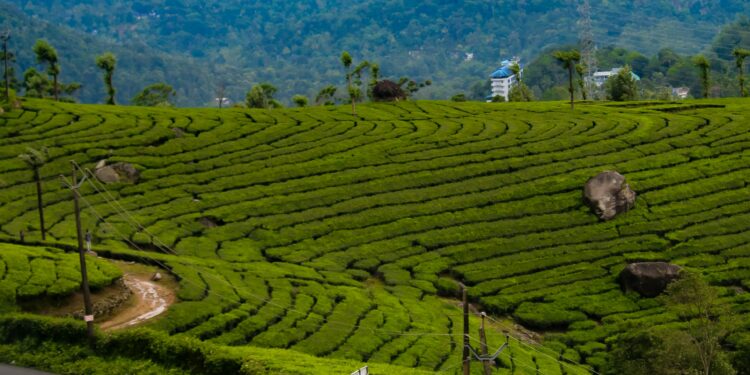 Samarth membership gives you access to discounts, programs and services.
Join Now >
Coonoor: A Slice of Nilgiri Paradise
Nestled amidst sprawling tea estates in the tranquil Nilgiri hills, Coonoor is a place where folklore and fragrant tea blend with colonial homes and a gracious lifestyle, providing you with a taste of the Nilgiris that is truly unforgettable. Samarth Tours offers you the opportunity to enjoy long, leisurely walks, experience the delightful weather, and immerse yourself in an unhurried lifestyle surrounded by bountiful nature.
Your stay in Coonoor is nothing short of charming, with Samarth Tours ensuring you are accommodated in a property that seamlessly blends with the scenic beauty of the region. The culinary experiences are a highlight of your trip, featuring delightful regional food, including a traditional Badaga dinner. Delve into the world of tea with a tea-tasting journey and explore spice plantations. To add a personal touch, enjoy lunch at an artist's home and relish the old-world charm of the Coonoor Club.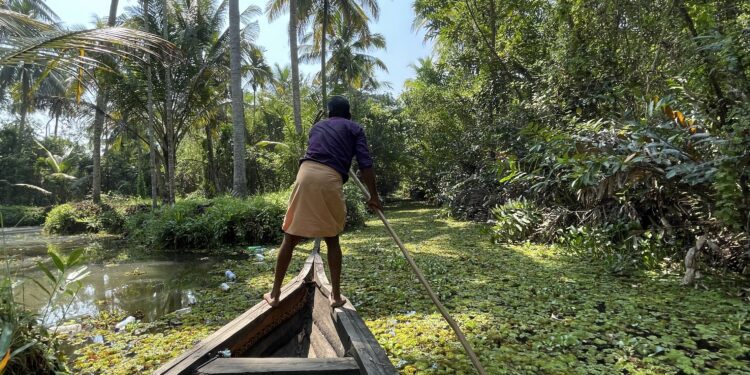 Kochi: The Queen of the Arabian Sea
Kochi, often referred to as the 'Queen of the Arabian Sea,' is a traveller's paradise, and Samarth Tours promises to make your visit unforgettable. The city showcases glimpses of prehistoric, historic, and modern eras. Situated in the heart of Kerala, Breakaway has curated a perfect list of experiences for every kind of traveller.
Wander through the streets of Jew Town, Fort Cochin, and the Parsi Synagogue. Explore the vibrant marketplaces, the old docks, and the iconic Chinese fishing nets at Mattancherry. Take a village backwater tour to experience the serenity of the region and participate in an interactive Kathakali/Kalaripayattu session to delve into the rich cultural heritage. Relish a Nasrani Muslim lunch at a fine home chef's place and stay in a comfortable abode in a beautiful village with picturesque rivers and backwaters.
Trivandrum: A Historical Feast for the Senses
Trivandrum, also known as Thiruvananthapuram, is a tropical paradise flanked by the Arabian Sea in the West and Tamil Nadu in the East. This charming capital city of Kerala is a historic gem with a unique blend of culture, history, and natural beauty, and Samarth Tours has meticulously designed a trip to explore its treasures.
In Trivandrum, immerse yourself in the city's rich history with a guided Trivandrum city walk. Listen to tales of powerful queens and pious saints, of boons, curses, and strange truths of the city's glorious past. Visit the Attukal Bhagavathy Temple, a revered ancient temple where the majority of devotees are women, and the Kuthiramalika Palace, or the Palace of Horses, another landmark with its collection of 122 smiling wooden horses. Explore the Napier Museum, showcasing a myriad of artistic, cultural, and antique objects representing ancient Indian dynasties, and the Sri Chitra Art Gallery, home to the legendary Raja Ravi Varma's works. Savour the local cuisine and take a stroll along Kovalam Beach to complete your experience.
Samarth Tours and Breakaway understand the unique needs and preferences of seniors and ensure that every aspect of your trip is tailored to provide comfort, tranquillity, and a sense of exploration. The customizability of these trips ensures that you can set your own pace, creating a travel experience that suits your desires.
Samarth Tours' journeys through Coonoor, Kochi, and Trivandrum are designed to rejuvenate your spirit and create lasting memories of the incredible landscapes, cultures, and experiences that India has to offer. So, pack your bags and embark on a journey filled with wonder, history, and natural beauty, all crafted to provide you with the adventure of a lifetime, designed exclusively for seniors. Click here to book your senior-friendly trip today!