Every week we at Samarth Community, conduct a short survey with seniors. Topics of the survey range from financial matters, to health and well-being. Based on the responses we get, we derive insights and share them with our community. If you also want to be part of this process, sign up here.
The summer months are typically the time for going on a vacation with your family, so last week we asked seniors about their approach to taking a vacation, and where they like to holiday:
We asked seniors if their next travel destination would be inside the country or outside, and a huge majority(63%) preferred a spot within the country, while 37% said they would like to visit an international location.
Talking about travel companions, while expectedly most seniors preferred to travel with their spouses or entire family, interestingly, around 14% respondents claimed that they prefer to travel solo. Solo travelling is a trend that is picking up more and more by the day worldwide, and for seniors, it can be a gratifying experience in many ways.
Samarth membership gives you access to discounts, programs and services.
Join Now >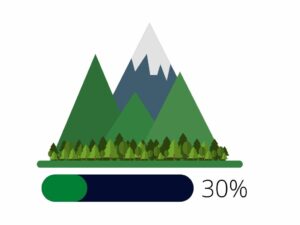 The Mountains reign supreme, as 30% seniors agreed that it was their favourite type of holiday destination, which is perhaps also why most seniors picked Kashmir as their dream holiday destination in India, and Switzerland as their dream holiday destination outside India. Places with lots of heritage sites (18%) and pilgrimage sites (17%) were the second and third most popular choice for seniors.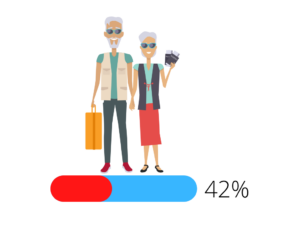 We asked seniors if their preference of holiday destinations has changed over the last 5 years, and a large number of seniors (42%) said yes, and that they are more likely to travel within India now. This trend can also be seen in some European countries as well, where a survey revealed that seniors would prefer to travel within their own countries as they age.
The main reason to go on a holiday for a majority of seniors(52%) is to sightsee, soak in new experiences, and interact with locals. Spending quality family time is the main motivation to take holidays for around 17% seniors.
Senior package tours seem to be a hit among our respondents, as only a small number of seniors(18%) are not convinced of it's utility for themselves.
One particularly interesting finding from this poll was that 42% seniors said that they are happy with how often they go on vacations and 46% reported that they would like to go on more vacations. There were also 11% respondents who said that they would like to go on less vacations!
Travelling and funny incidents often go hand in hand, so we asked seniors if they wanted to share such incidents from their trips, and these are a couple of responses that we got:
Recently I was at a tourist spot, came out sat in my car and we started off. After sometime I looked for my travel bag. It was not there. I started panicking and the driver stopped and looked round. It was then that we both realised it was the wrong car. Won't forget the look on his face.
It was the horse ride on a very narrow mountainous road in Himachal where the horses were slipping continuously and my wife and sister in law were in panic mode, shouting/crying loudly. That became  good entertainment for all.
Mentioned below are some travel tips that our respondents would like to share with fellow seniors:
Travel light. Keep necessary things handy. Keep hydrating. Pay attention to hygiene. Carry over the counter medicine. Carry torch. Warm clothes. Sleep well. Rest well. Leave worries at home. Enjoy the trip. Love fellow travelers. Love locals.
Don't rush. Don't try to see everything. Do what you can easily. Be careful about what you eat. Relax and take it easy.
Keep health records and medicines with you