Every week we at Samarth Community, conduct a short survey with seniors. Topics of the survey range from financial matters, to health and well-being. Based on the responses we get, we derive insights and share them with our community. If you also want to be part of this process, sign up here.
Last week we asked seniors about how good their eyesight is, and these are some of the insights we gathered from the responses:
43% of seniors said that their eyesight is in good to excellent condition, while 30% said that their eyesight is poor. Interestingly this is comparable to seniors in the USA, where it is reported that 27% of those aged 65 and above experience vision loss. 
Naturally, 95% of seniors who reported vision loss wear glasses to tackle their eyesight problems. In fact, we received only 1 instance of a senior wearing contact lenses. The ageing eye is prone to getting dry, so contact lenses for seniors is usually not the best choice.  
Samarth membership gives you access to discounts, programs and services.
Join Now >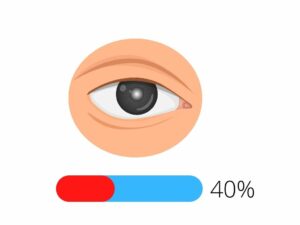 40% respondents said that they have been diagnosed with cataract in one or both eyes. On a national level, according to a medical study, the prevalence of unoperated cataract in people aged ≥60 was 58% in north India and 53% in south India.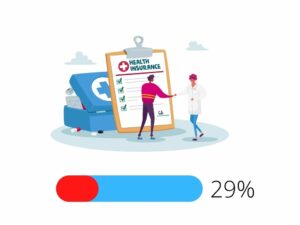 Only 29% of seniors said that they received either full or partial coverage for eye care related costs through their health insurance. Usually surgeries for eye conditions like cataract can set you back anywhere from Rs.15,000 to Rs.60,000. It is helpful to choose insurance policies which cover eye-care costs. (A cataract coverage can be availed after a waiting period of 2 years in India). 
1 out of 4 seniors reported that they last visited their eye doctor over two years ago. The two most common reason as to why, was because of the lockdown measures due to the pandemic, or because a long commute. It is advisable to get a regular eye check-up done at least once a year so that monitoring of several conditions such as Age Related Macular Degeneration, Glaucoma and others can take place. Timely intervention could save vision loss from happening.
We can see from the survey responses that eyesight problems do not really affect seniors' lifestyle to a great extent. The only two areas where respondents said they experience some level of difficulty is while driving at night(59%) and climbing/going down stairs in dim light(48%)
We also asked seniors what they would like to share some tips on what worked for them when caring for ageing eyes, and these are some of the responses we got:
With ageing do use eye drops in consultation with doctor. Take frequent rest in between reading ,watching TV. Wash eyes with cold water at least three times a day
Put water in mouth and splash cold water on eyes 3-4 times a day, gentle massage around eyes with tips of finger. Eat soaked and peeled almond with white pepper (5 each) and a piece of Dhaga Mishri first thing in the morning will strengthen eye muscle.
Balanced diet with regular exercise & timely check up of one's eyes ,goes a long way in procrastinating eye related problems.
Don't let your eyes dry up. Keep using eye drops as advised by your doctor. Exercise your eyes by moving them up/down/left/right/rotation etc
We should try to have natural vitamin A products in our food. Amla or Indian gooseberry is recommended for all round health. Washing eyes with triphala churna water soaked in water overnight is another recommendation. Not reading in dim light and never touching eyes with dirty hands are some useful tips