Every week we at Samarth Community, conduct a short survey with seniors. Topics of the survey range from financial matters, to health and well-being. Based on the responses we get, we derive insights and share them with our community. If you also want to be part of this process, sign up here.
Based on feedback from our community of seniors, last week we asked them how they 'keep the doctor away' (apart from eating an apple a day, of course).Given below are some of the insights we derived from their responses:
To start off, we asked seniors about their overall physical and mental health. Physically, we saw that close to 90% of seniors saying that they have been in good health over the past year, with that number seeing a slight dip regarding mental well-being, with just over 70% seniors saying their mental health is also very good.
Stress seems to be the biggest impediment for most seniors, in wanting to live a more active day-to day life, as reported by 24% respondents. In fact, in a survey conducted recently ,  anxiousness/stress and boredom has seen an increase among the elderly, especially since the start of the pandemic.
Samarth membership gives you access to discounts, programs and services.
Join Now >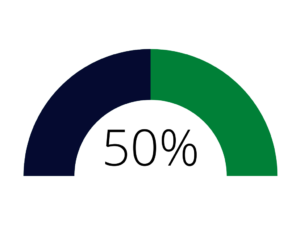 What seems to be working for 50% of seniors in combating stress, is a regime of regular exercise. It is well documented that routinely exercising will not only help in keeping you physically fit, but it will also help in keeping your mind active and healthy, thus lowering the risk of developing conditions like dementia. 35% of respondents also said that if they face too much stress, they take a vacation, which is something to definitely think about, now that covid cases in the country seem to be subsiding.
Nuts, wheats and whole grains(oats, millets, brown rice, wheat) are  a common occurrence in seniors' diets, to keep themselves healthy and fit, apart from fruits and vegetables. Going green is always a good thing to do, especially on your plate,  Here is a list of some uncommon greens across India, which are full of goodness and would do wonders for one's health.
Yoga, Pranayama and meditation is a big hit among seniors in keeping their bodies and minds healthy, with an overwhelming majority(88%) of them not only practicing it, but also saying they see the results from it as well. Homeopathy also works for a sizable number of seniors, with 65% happy to use it, and seeing results too.
We asked seniors if they had any suggestions/thoughts related to traditional medicines that they wanted to share with fellow seniors, and these are some of the responses we received:
Listen to your body requirements. Human body is very intelligent machine. If you treat it as a temple no need to go anywhere. Avoid as much as three things Hurry, Worry & Curry to remain in good health. Mind rests in your heart so listen to your heart and follow. It keeps mind strong and healthy to fight against any harm to body. Visit Doctors when you failed to cure yourself or in case of an accident.
I am true to myself , practice good habits, remain in present moment, practice art of Giving.
I take restricted diet for being diabetic and do regular free hand exercise for 40 minutes in the morning and walk 45 minutes in the evening and measures blood sugar regularly
एक खुराक रोटी – दो खुराक सब्जी – तीन खुराक पानी – चार खुराक खुशी!