Every week we at Samarth Community, conduct a short survey with seniors. Topics of the survey range from financial matters, to health and well-being. Based on the responses we get, we derive insights and share them with our community. If you also want to be part of this process, sign up here.
Stress can be a major hindrance to living a healthy and happy life, so last week we asked seniors about stress and what they do to manage it .Given below are some of the insights we derived from their responses:
We asked seniors how stressed do they feel on an average day, and around 30% people said they experience moderate to high stress levels. The number is similar for those who said they do not experience any stress at all(32%). Incidentally, the numbers are similar in a survey conducted for the elderly in the USA, where 29% seniors said they face a lot of stress, and 38% saying they don't experience little to no stress.
Around 1 in 3 seniors said that the reason for their elevated stress levels is either their own, or their spouse's poor health. 11% seniors said they feel stressed due to living alone, while 16% reported family problems as the reason for their stress levels going up.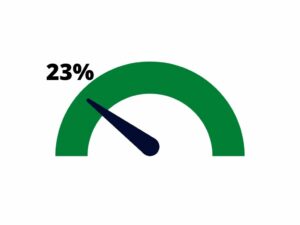 Samarth membership gives you access to discounts, programs and services.
Join Now >
23% of seniors reported that they meditate to overcome stress. Practicing mindfulness is also a great way to combat stress. Read this article to know about 5 techniques of being more mindful and living a healthier life.
34% seniors also said that they engage in physical exercises or keep themselves occupied to combat stress. This is indeed a good way to keep stress levels down, as exercising pumps up the endorphin levels of your body, which make you feel good and less worried.
When asked about how they approach stressful situations, a majority of seniors(52%) said that they just accept the situation, as it makes it easier for them to deal with. 29% respondents also stated that they try  to remain calm and not overthink in stressful situations.
We asked seniors if they take any kind of medication to manage stress or anxiety, and less than 10% said they do. There are some practices through which we can reduce stress and heal our minds and bodies, such as pranayama, watch this short video to go on a healing journey by just focusing on your breathing.
We asked seniors if they wanted to share what worked for them in managing stress, with fellow seniors, and these are some of the responses we received:
Keeping my mind in an elevated point, detached, above all circumstances and situations, no matter what happens. Hope for the best and prepare for the worst. Never ever losing my Happiness.
Playing table tennis and company of friends
Solving puzzles for mind diversion